Transformational Helium Plasma Technology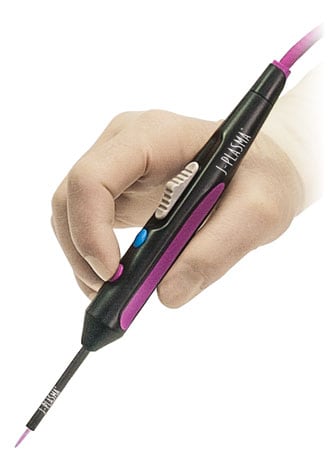 J-Plasma® is an advanced energy modality which combines the unique properties of helium plasma with a proprietary RF waveform. Helium plasma focuses RF energy for greater control of tissue effect, enabling a high level of precision and virtually eliminating unintended tissue trauma. These properties may allow surgeons to use the energy on and around sensitive structures.
In the plastic surgery and cosmetic markets the J-Plasma technology is incorporated into our Renuvion® system.
Technology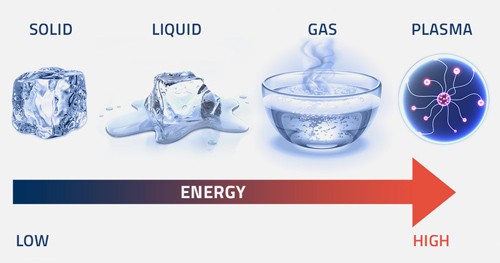 J-Plasma: A Matter of Energy
Just as a liquid can be excited into a gas state, plasma is created by adding energy to a gas. J-Plasma uses helium gas, passed across an energized electrode – which can also be extended for an enhanced cutting effect – to create a focused stream of low-current cold plasma. With its high level of precision and minimal thermal spread, J-Plasma can enable and improve surgical and nonsurgical treatment across a broad range of specialties and procedures.
Cold atmospheric plasma (CAP)
Cold atmospheric plasma (CAP) has been well-studied in the scientific community over the last few years for its unique ability to preferentially destroy different types of cancer and bacterial cells1-4. The CAP produced by J-Plasma results in charged particles, reactive species and high electric fields that can act individually and synergistically on biological cells.
Research in this new area of science has shown the benefit of CAP for many therapeutic and cosmetic applications, and ongoing work continues to reveal new medical uses for cold plasma. J-Plasma is the only energy device incorporating the advanced benefits of CAP, and is configured for use in open, laparoscopic and robotic procedures.
1. Gay-Mimbrera J, et al. Clinical and biological principles of cold atmospheric plasma application in skin cancer. Adv Ther. 2016;33:894-909.
2. Barekzi N, et al. Effects of low temperature plasma on prostate cancer cell using the Bovie Medical J-Plasma® device. Plasma Process Polym. 2016;13:1189-94.
3. Fridman G, et al. Applied plasma medicine. Plasma Process Polym. 2008;5:503-3.
4. Keidar M, et al. Cold plasma selectivity and the possibility of a paradigm shift in cancer therapy. Br J Cancer 2011;105:1295-1301.
Introducing Cool-Coag Technology
The patent-pending Cool-Coag technology is fundamentally different from the precision of the cold atmospheric plasma (CAP) on which the J-Plasma energy is based. Cool-Coag technology combines the power of a monopolar coagulation waveform with added versatility from the flow of helium gas. This allows for a single device to be used as a standard monopolar pencil for precise contact hemostasis and as a non-contact 'spray' called plasma beam coagulation that can be used for wider areas of coagulation/ablation.
With Cool-Coag technology, the new J-Plasma handpieces can deliver three distinctly different energy modalities – further increasing the utility and versatility of the J-Plasma system.
Precise, Tissue-Sparing
J-Plasma Energy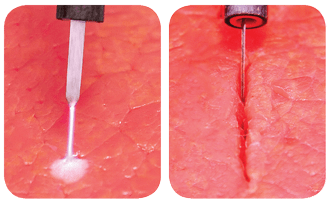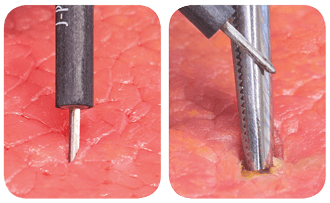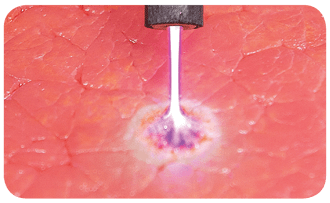 The Power of Three. The Simplicity of One.
Only from Apyx
™

 Medical.
J-Plasma System
The J-Plasma
®

 generator and handpieces are configured for quick and easy setup:

• Plug and play – setup in under 10 seconds
• Extendable/retractable blade for enhanced versatility
• Use of J-Plasma does not require any special certifications
• Includes 4-year warranty with no service contracts needed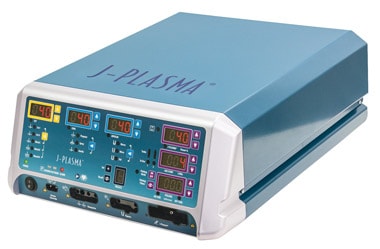 Surgical Applications
J-Plasma
®

 has wide applicability across surgical specialties*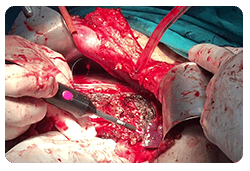 • GENERAL SURGERY
Solid organ resection
Fulgeration of target tissue
Tissue plane dissection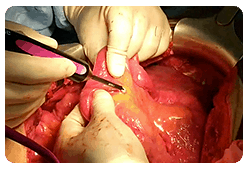 • GYN/SURGICAL ONCOLOGY
Lymphadenectomy
Tumor debulking
Dysplasia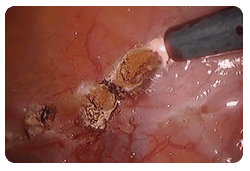 • GYNECOLOGY
Endometriosis
Adhesiolysis
Condyloma
Ovarian Cyst
Colpotomy
• CARDIAC AND THORACIC SURGERY