Introduction
Our product portfolio in the field of medical products ranges from surgical drapes over surgical gowns to custom procedure trays. It covers all professional disciplines.
Here you find an excerpt of our portfolio that we produce for the consumer in sterile version.
Surgical drapes
Our surgical drapes are available in different designs and thus adapt perfectly to every need.
Surgical drape
Surgical drape – self-adhesive
Hole drapes
Hole drapes – self-adhesive
Window drapes
Angiography drapes
Cardiothoracic drapes
TUR drapes
Ophthalmology drapes
Vertical drapes
Split drapes
Perineal drapes
Extremity drapes
Gynecology drapes
ENT drapes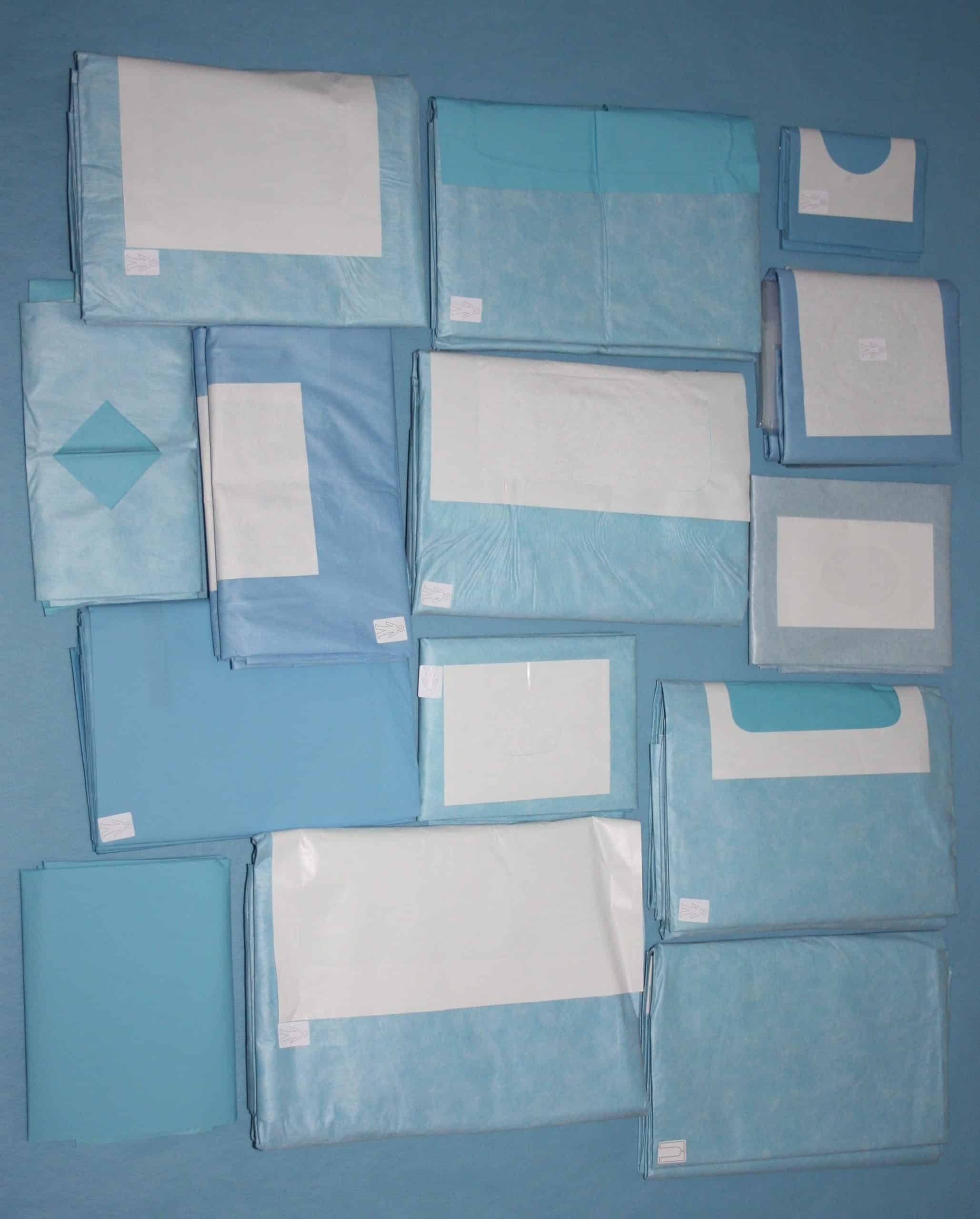 Surgical gowns
Our disposable surgical gowns serve as a barrier for transmission of infectious agents between operators, patients, and third parties during surgical and other invasive procedures. Depending on customer requirements we produce our surgical gowns from SMS or Spunlace material.
surgical gowns, standard
surgical gowns, coated
surgical gowns, material strengthened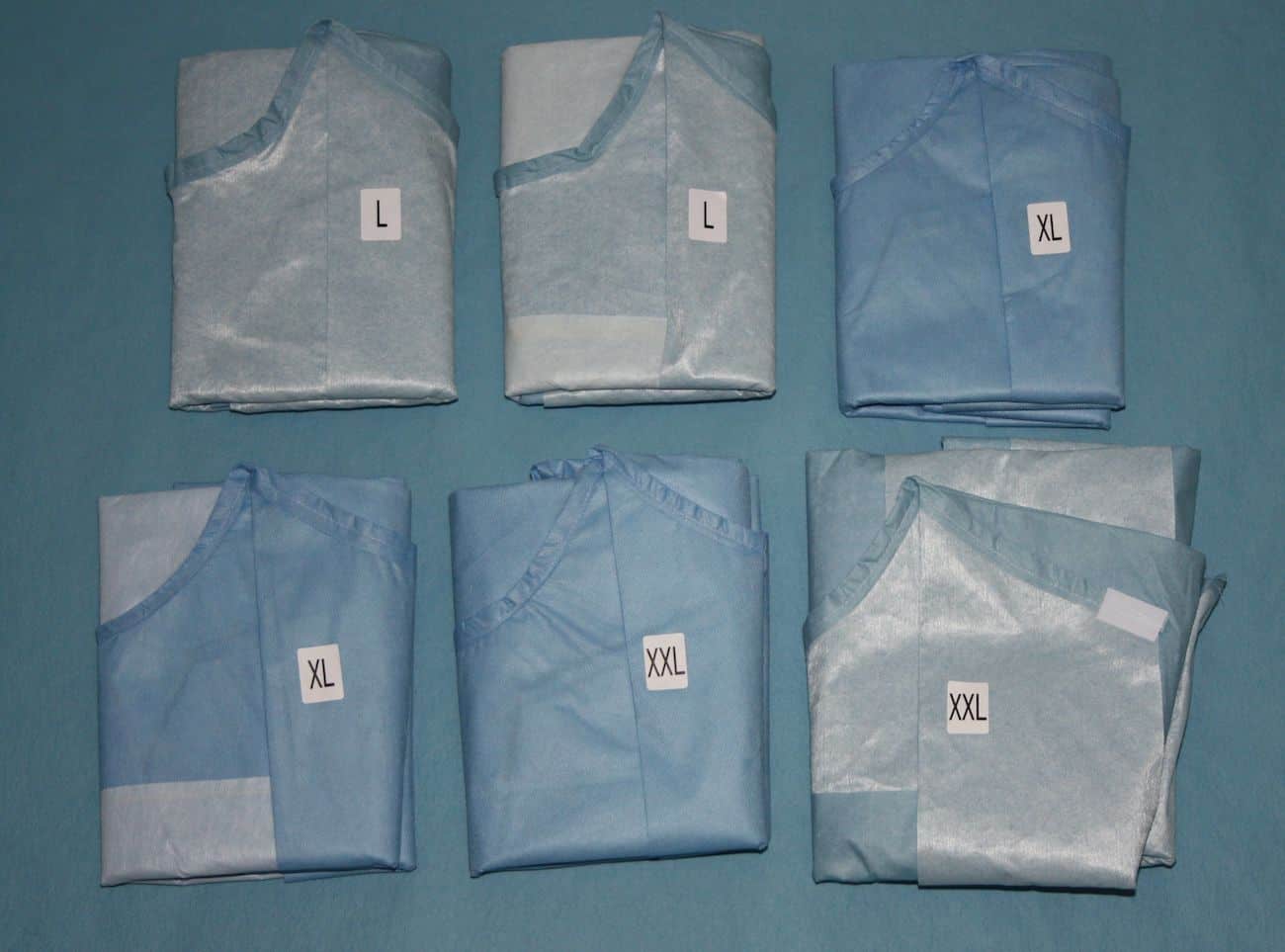 Surgical drape sets / Custom procedure trays
Among our diversified standard program we produce and arrange surgery complete sets according to your specific requirements in order to ensure an efficient use of surgical materials in the surgery.
Our highly experienced medical device consultants support you with the composition of surgical sets.
For our product portfolio we use materials of well-known manufacturers.
Here an excerpt from our diverse specialist disciplines:
General surgery
Orthopedics / traumatology
Otorhinolaryngology
Ophthalmology
Heart surgery / Thoracic surgery / Vascular surgery / Neurosurgery
Gynecology
Urology